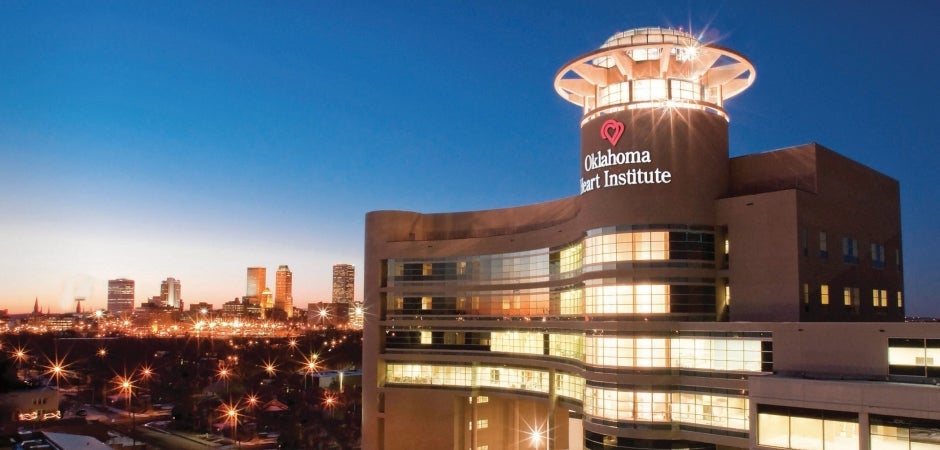 Every 33 seconds, cardiovascular disease claims another life. Cardiovascular disease is the leading killer in Oklahoma for both men and women among all racial and ethnic groups. According to the Centers for Disease Control and Prevention (CDC), heart disease is the leading cause of death in the United States and the leading cause of disability. For these reasons and many more, continued advances in cardiology and medical technology as well as continued efforts to prevent and treat heart disease are more important today than ever.
At the heart of it all is Oklahoma Heart Institute. Our distinguished team of physicians and staff members is committed to providing the most effective and compassionate cardiovascular care possible. Oklahoma Heart Institute provides the following cardiac care services in Pryor:
General Cardiology
Nuclear Stress Testing
Treadmill Stress Testing
Echocardiography and Vascular Services
In addition, cardiac patients receive the support of a hospital which means if you require additional medical services during your visit, Hillcrest Hospital Pryor is prepared to meet those needs. 
Oklahoma Heart Institute has earned a reputation as one of the finest tertiary cardiovascular care programs in the country. Click here to learn more about Oklahoma Heart Institute.
Contact Oklahoma Heart Institute
Make an appointment online
918-592-0999