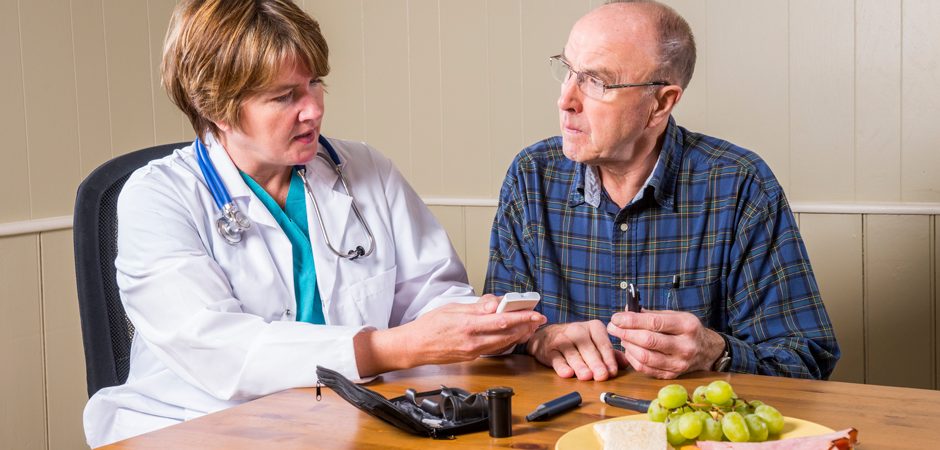 Quality care for those living with diabetes
Diabetes affects more than 25 million Americans and is a major cause of heart attack and stroke. Hillcrest Pryor is dedicated to improving the quality of life for individuals living with diabetes through high-quality, comprehensive care and education. Our self-management program provides individuals with the skills and knowledge they need to manage the disease and avoid complications.
We provide care and education for type 1, type 2 and gestational diabetes, prediabetes, hyperglycemia and hypoglycemia through a full range of services including:
Assessments to determine individual needs
Blood-sugar testing
Individual training for insulin pumps and continuous glucose monitoring
Nutritional counseling, including meal planning and weight management assistance
Education and support groups
Wound healing services
Diabetes education to promote healthy living
Being diagnosed with diabetes can be frightening. However, not controlling the disorder could lead to additional physical problems. It is important that you take steps to improve your lifestyle and learn to live with diabetes.
Hillcrest Pryor offers a diabetes education class for newly diagnosed patients or those who just need a refresher course on diabetes management. Caregivers and family members are also invited to attend. Class instructors provide basic information about diabetes. The main areas of discussion include:
A good understanding of diabetes
How to manage diabetes through diet, exercise and medication
Blood glucose testing and how to interpret numbers
Diabetes complications
Up-to-date nutrition information
Individualized meal plans
Understanding carbohydrates
Questions?
For more information about the diabetes education class, please call 918-825-1600.